close
Angharad Williams, Performance "New & Recent Writing"
12.9.20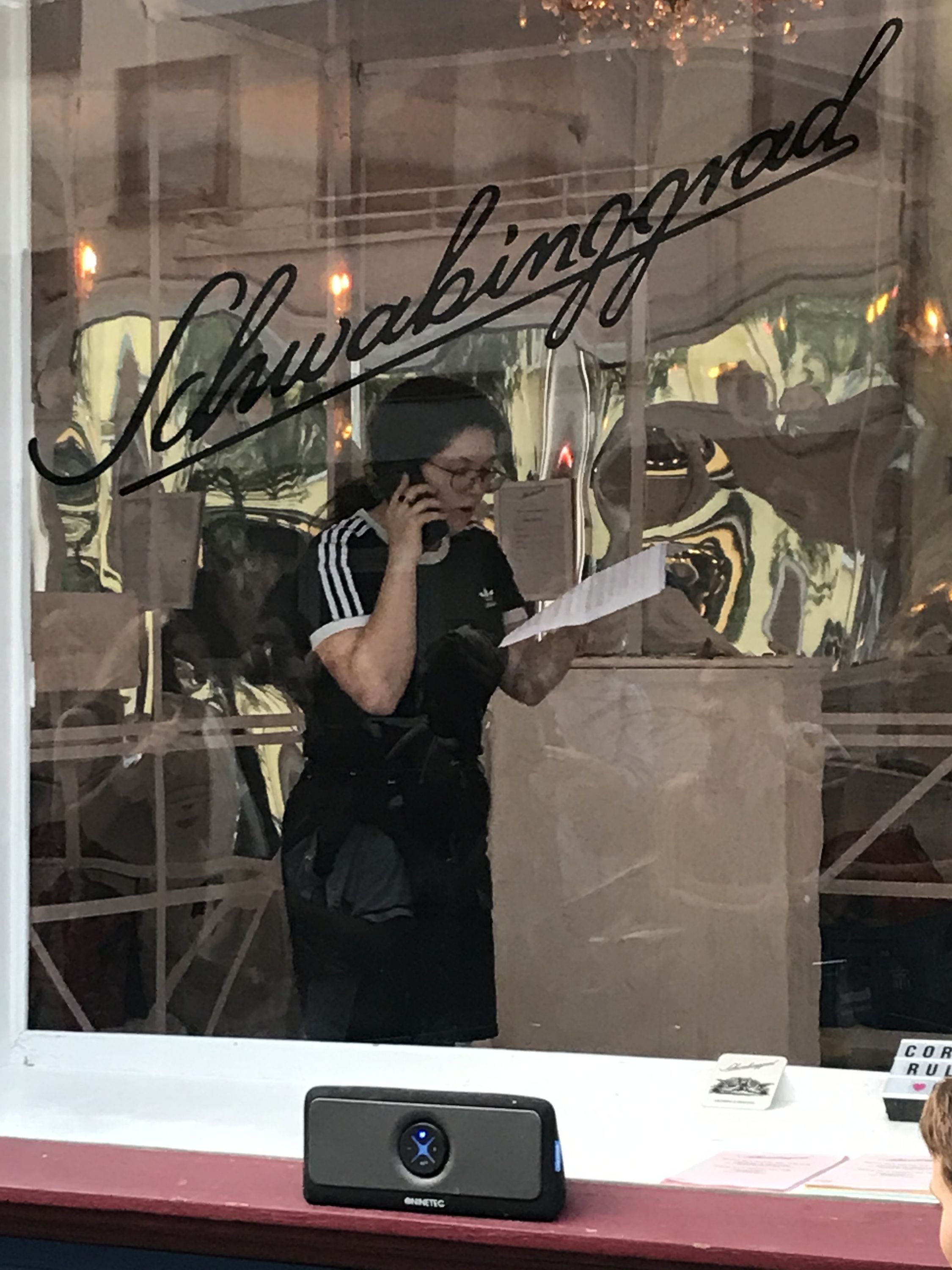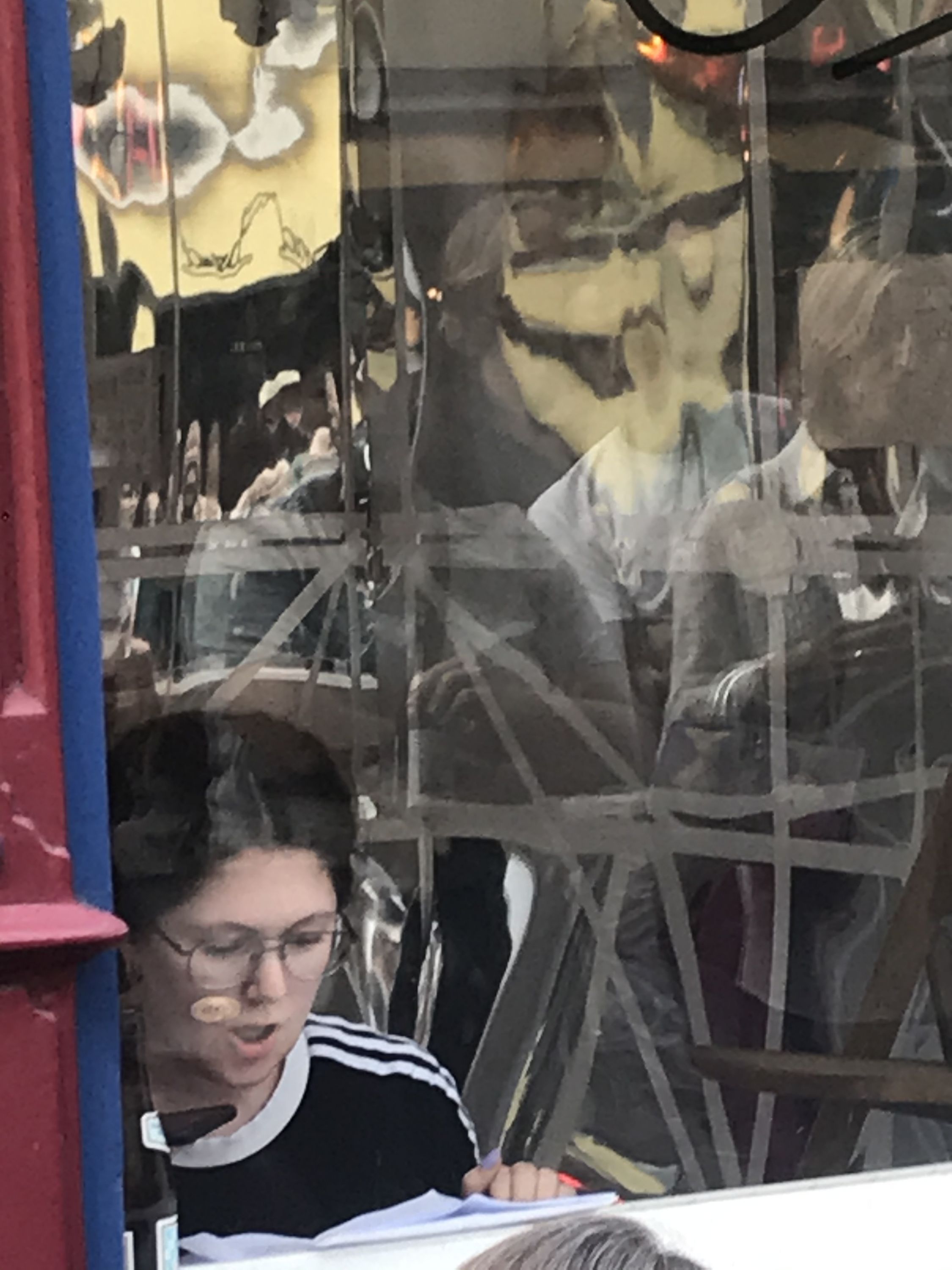 My bedroom is in the attic. So as hot air rises my room becomes sweltering in the
summer months. The heat although uncomfortable, is quite a sexy experience, the
clamminess is very pleasing. It means I really have to interact with my body,
I'm not wearing pajamas, I'm naked or I wear a nice vest top and pants. It took me a
while to find the right set, but I'm really happy with them. I've also been toying with
this flannel, a nice addition to the routine of the bedroom and ablutions.
The water from the cold tap in the bathroom pours very cold water and so I'm often
with my cool wrung-out flannel on parts of my body, folded and re-folded according to
temperature variations. I'll place it on my neck, chest, thigh or over my side and it
really helps me cool down. Night before last I put the wet flannel on my side like the
saddle on a horse.
We made love to Prince again last night, Greg and I. Prince being my preferred
soundtrack to love making since his untimely death.
By now I've accepted there are three entities in our relationship. Myself, Greg and
Kim. And the anticipation that Greg was ready - since a couple of weeks now, to
meet Kim...bringing Kim into the mix... has had me twitching to be honest. For so
long I wanted Greg to know the wonder of Kim's spell. And well, last night they finally
got to meet and suffice is to say I'm exhausted today.
As we breathed and whispered sweet nothings into each others mouths Greg said to
me breathlessly 'I'm ready', I swear to god it was beautiful like a commercial. I didn't
hesitate, he held and I could see he was serious, I revealed Kim to Greg.
Such sweet contentment was unknown to me before I birthed you Kim. Lord knows
I'll never have kids. Kim laid between us on the bed, I got this mattress topper
recently because I thought - well if Kim's gonna be coming into the mix more – now
that Greg is up for it, I should get a soft surface for Kim to rest on. My body trembling
Greg studies Kim, I'm not sure if he goes in for a lick, I'm just euphoric, some time
passes and I think to myself, oh God no, has Greg slammed on the breaks here or
what? But actually he was just fetching the lube and he enters me, Kim like a fleshy
buddha figure between us. Greg tells me how I feel, I guide his hand to Kim;
whats Kim like?
Like shoving my finger in a tesco bag full of raw chicken breasts, but nice and warm.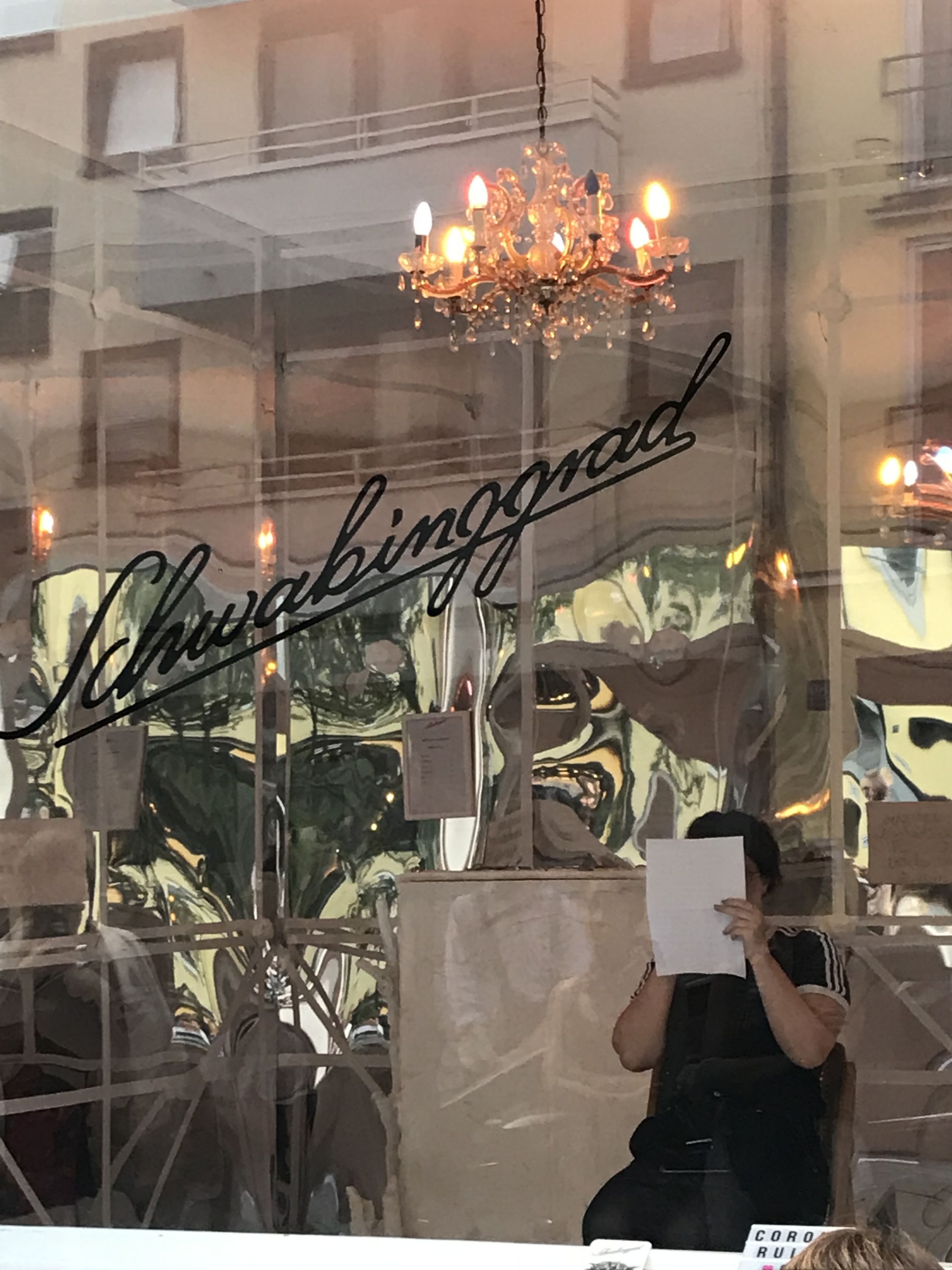 Snap!
Motto: Hard work and persistence will get you anything in the world you want.
Peak fitness took me 5 to 10 years to achieve. When you've got a job to do, you've got to
do it well. My body had been sculpted to the proportions of Michelangelo's David.
Muscle atop bone atop muscle was singled out, torn, stretched, rebuilt and later;
sculpted. Zero per cent body fat, a thousand crunches a morning as I endured chronic
pain. My reflection - a perfection that man had made. I had made that man.
At year 11, I signed up for a marathon and began relentless training. I could take the
punishment. I hadn't a renegades bone in my body. My reflection was a sufficient power button.
Fooling around wasn't something I was into. Seriously - was and remains the only way I take
things. I hired a personal trainer who also served as an alarm clock, fuck boy and occasional driver.
I am not into men. Nature hath its call as they say.
His motto: Be liked and you will never want.
I always thought that that was the most preposterous thing I had ever heard.
I nailed the marathon to the wall. I crossed the finish line with a personal best. Upon
completion, I immediately changed into clean, dry clothes. I replaced my running vest
with a cotton t-shirt and switched my shorts for some soft joggers. I untied the careful knots in the
laces of my running shoes, peeled off my socks and eased into some slides. I
kept moving, paced and reached for some snacks: bananas, a cream cheese bagel.
Peeling back the bananas skin, I took pause.
I heard a disturbing sound. I heard the sound of a tambourine. I extended my ocular
focus, somewhere, was incessant jingle-jangling. Appearing from nowhere a
person wrapped my shoulders in a foil blanket "that's the jingle jangle of a thousand lost
souls".
Sharks smell the blood that you're bleeding.
I really try my hardest not to listen to everything people say. Before the welcome disappearance
of this creep I responded to their statement with a grimace. I could not locate the tambourines
player. Long days and lonely nights would surely be the only motivation for one to pick up a
goddamned tambourine?
It was a short enough walk and so I returned home. I was eager to take stock, still that
tambourine. It persisted. Upon completing my ablutions, I continued with my skin care
routine in the bedroom - applying various deep moisturisers, oils and eaus to the
necessitous parts of my body. Eventually, I slid back into my supportive slides and took
the elevator to the rooftop bar. Our reliable tender places my 'usual', moments upon my
taking my pew. Much to my surprise the man sipping on a Ono Champagne cocktail
next to me was none other than actor and comedian, Jim Carrey.
A fascinating discussion ensued "can you hear that?"
the tambourine? He could not; and
upon finishing my Sapphire Martini he explained "You know, your friends will quit
treating you like a guest if you thought about success differently. When personal
meaning in this cheer-leader society, lies in success; then failure threatens identity itself."
I bid the man a good night and retired.
His motto: You're nobody 'til somebody loves you.
A dead Jim Carrey is better than anyone else living.
A well-placed seat in the elevator allowed me to sit for a moment and inspect the itching
sensation in my feet. Resting my right foot on my left knee, my index finger extended to
my large toe nail and the hard curved surface glided off my digit. Got no human grace,
not no more. I pushed, peeled, extracted each nail from my toes as people entered and
exited the elevator. I gazed at my raw stumps. Yellow plasma oozing from them, my
mouth flooded so I decided to seek out another cocktail. This deserved celebrating.
Nature abhors normality. You can't turn your back on nature or nature will turn her back
on you! I had not lived a goddamned day in my life until I prized my pedicured toe nails
off my plucked toes. I left them on the elevator floor. Confetti! We all know and accept
that a beginning is a very delicate time. Know then, that by my estimation this was the
moment the casting off began. The next morning, the sound of the tambourine
conquered the sounds of my alarm clock.
He soon became known as "the Husk". By his own admission, indeed by his own volition.
The Husk decided that -
Motto: whatever doesn't kill you simply makes you stranger.
Mere days upon removing his toenails in the elevator, his toes were gone. Bolt cutters.
He walked on stumps and folded his socks over the bridge which had once sprouted
the only addendum he took any sexual gratification from having touched. Sucked. It was
a slope, it is often referred to as a "Snowball Effect" - the nails took the toes which took
the legs. He did not "need" them, or so he proclaimed. His lips grew exponentially as he
bought self-administering botox kits, and sang his way through the botch job, barely
remaining silent. As if he were singing along to something. "You'll soon know what life
that I'm livin'." Confined to his wheelchair, clearly the 'something' intensified, or he could
no longer stand the voice of his Carer. As though completing a garnish, he peppered
broken glass into a funnel directly into his ear. It was cut off, and he found someone in
the Yellow Pages willing to cast it in crystal clear resin and he wore it around his neck like a
pendant. He was never so good at listening. His enduring visitor was his old personal trainer
whose
motto was: The perfect machine is the one with the fewest parts.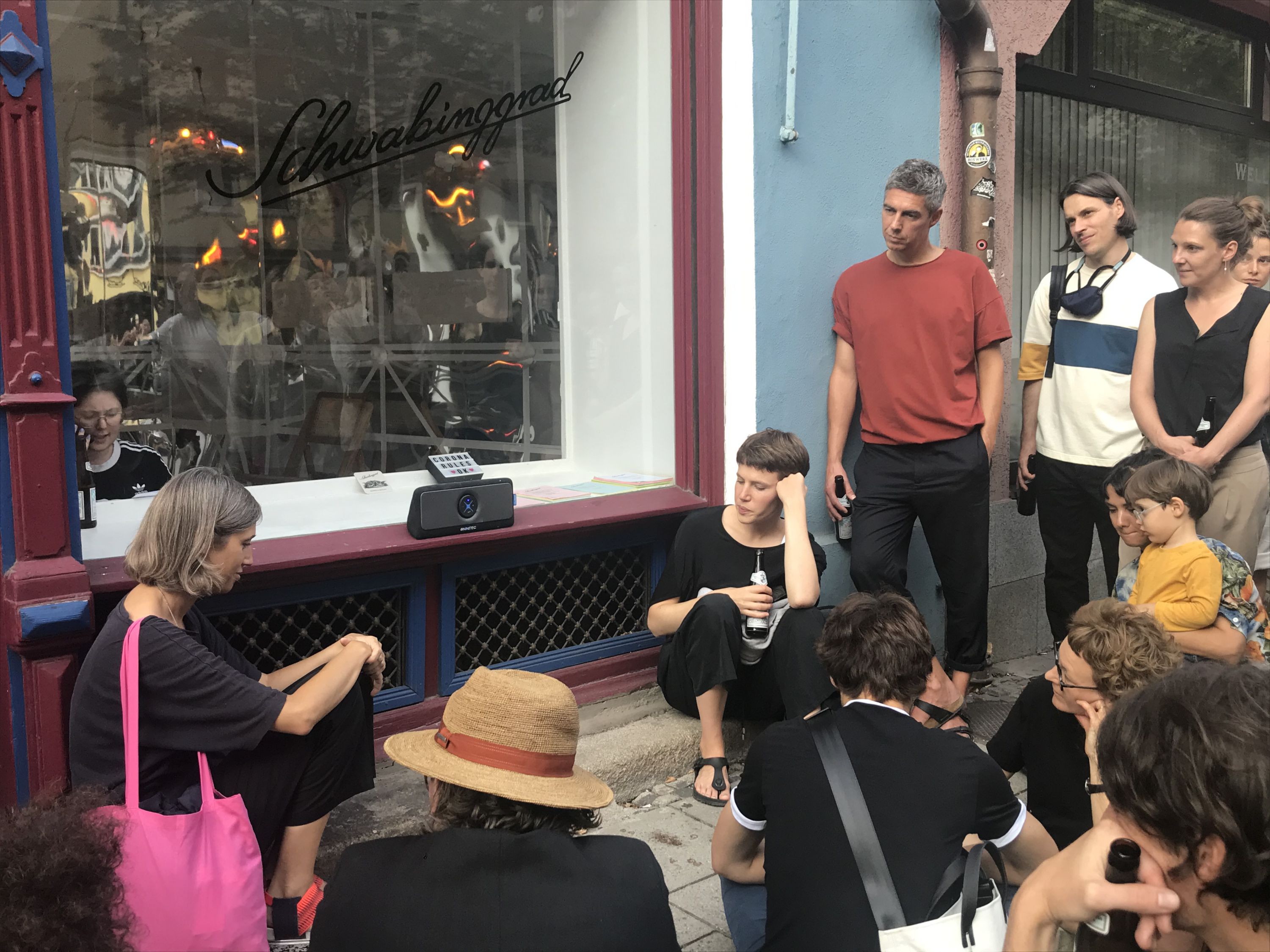 Karte.pdf